Michael James Dowling is the author of several books, including Frog's Rainy-Day Story and Other Fables, an award-winning picture book that teaches a Christian worldview. Since 1999, he has provided professional ghostwriting, editing, and publishing services to business executives and other thought leaders (www.WoolStreetWriters.com). From 1987 to 1999 he served as administrator of Trinity Presbyterian Church (PCA) in Charlottesville, VA, and prior to that he was a business executive with several corporations in the Boston area. Michael holds an MBA degree from Columbia Business School in New York and an engineering degree from the
University of Florida in Gainesville.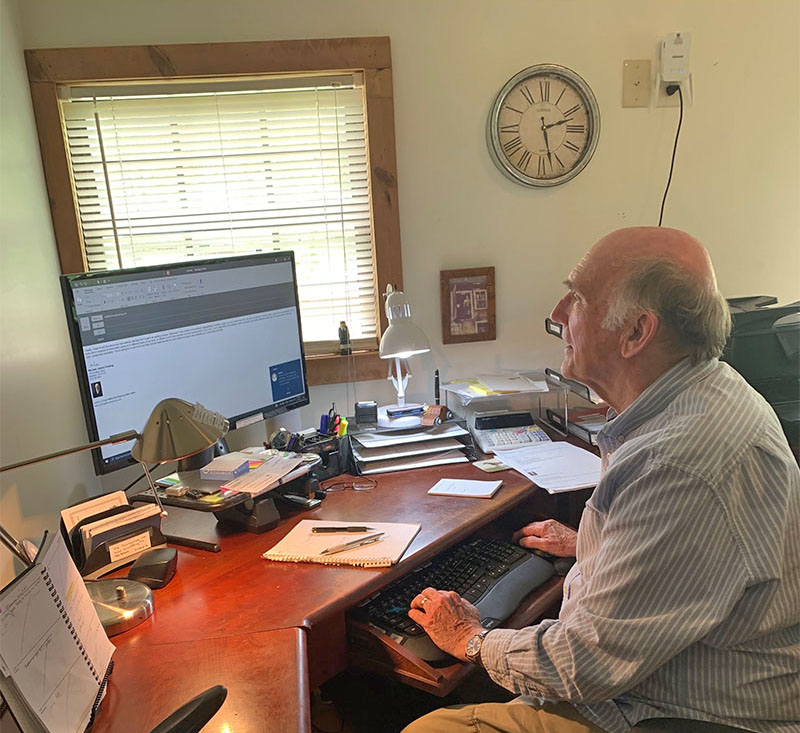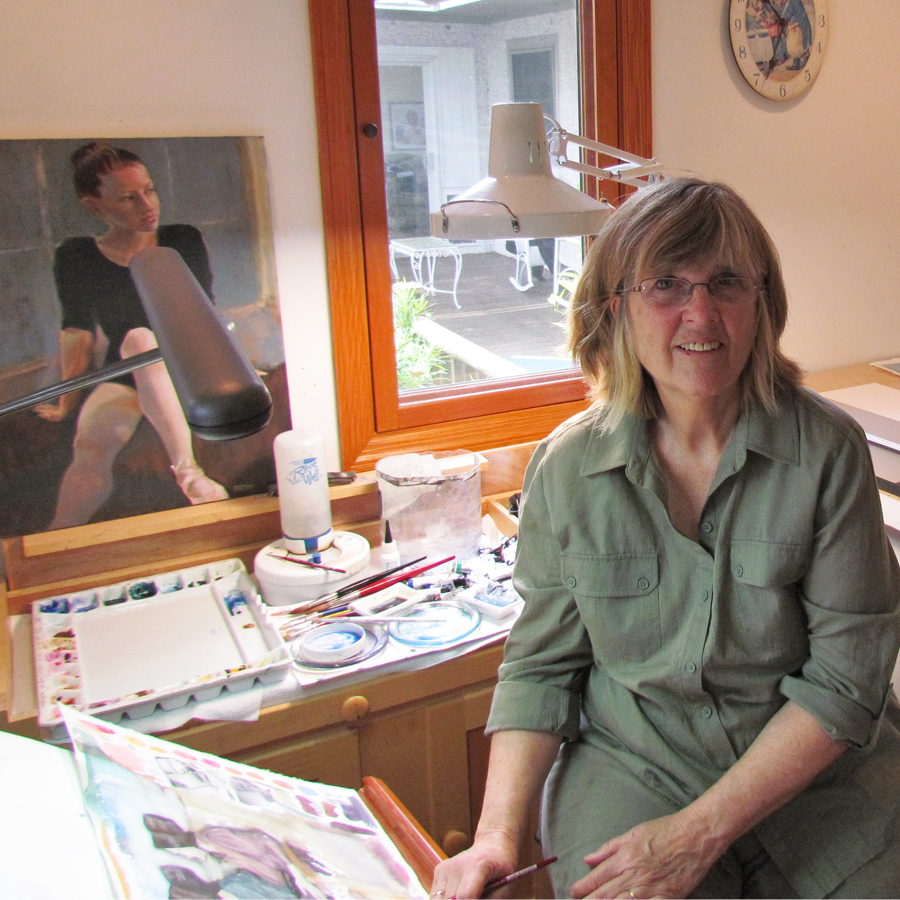 Sarah Buell Dowling is an award-winning artist and illustrator (www.SarahBuellDowling.com). She has illustrated numerous books and toys, including Frog's Rainy-Day Story and Other Fables. After earning a Bachelor of Fine Arts degree from Massachusetts College of Art in Boston, she continued her post-graduate studies at Montserrat College of Art in Beverly, Massachusetts, and privately with numerous nationally recognized artists. Recognition for Sarah's art includes First Prize in Watermedia at the Biennale National Exhibition in Hilton Head, South Carolina, as well as various awards from the Georgia Watercolor Society, the Southern Watercolor Society, the Watercolor Society of Alabama, and other organizations. One of the toys she illustrated received the Toys of the Year Award from Parenting Magazine; another was chosen as a Children's Book of the Month Club Main Selection.
Michael and Sarah experienced dramatic journeys to faith in Christ. Prior to their marriage in 1979, God graciously brought Michael out of the New Age Movement and Sarah out of the occult.
"When I was in my thirties and living in Boston, I was into cults like Silva Mind Control and EST (Erhard Seminars Training)," says Michael. "I went to psychics, studied A Course in Miracles, and practiced positive thinking, extrasensory perception, visualization, and meditation. The generally accepted beliefs in these circles were that all spiritual paths are equally valid, truth is what you experience, and Jesus was an enlightened teacher who came to show us the path to enlightenment. Back then, the thought systems that captured my attention were on the fringe of the culture, but today they are even infiltrating many churches. That's a major reason why I wrote Frog's Rainy-Day Story."
Sarah's father died when she was fourteen, and her mother tried to communicate with him through involvement in the Spiritualist movement. "Not long after his passing, I heard and felt breathing on my neck while in bed at night," explains Sarah. "I was terrified at first, but my mother told me it was my father, and that led me into involvement in the occult. Mom used to take me to seances where I witnessed paranormal events, like seeing cookies being eaten in the air and smelling the aroma of the room instantly change from roses to magnolias. In my twenties and early thirties, before I met Michael, I was very much into Eastern religions. While at a ten-day Buddhist meditation retreat at an old converted monastery, I saw an image of Christ up in a window in the sanctuary. I knew deep inside that I had seen Truth. A short time later, God led me to a Catholic charismatic prayer meeting, where I was delivered from the demonic."
"We are so grateful to God for redeeming our rebellious pasts and allowing us to present Scriptural truth through our ministry," comments Sarah. "We hope we can awaken people to the dangers of the unbiblical notions that today have become so accepted and influential."
"Awakening people is my passion," adds Michael. "In Matthew 10:34, Jesus is quoted as saying, 'Do not think that I have come to bring peace to the earth. I have not come to bring peace, but a sword.' We're living in a culture that reverences tolerance, and the Bible is intolerant about some of the most important issues of life, such as the unique identity of Jesus Christ and our need to find life in him. Sarah and I are praying that our creative endeavors will help people more strongly value the truth and beauty of Christ."